Lindsay Issue No. 1 + No. 2
$

45.00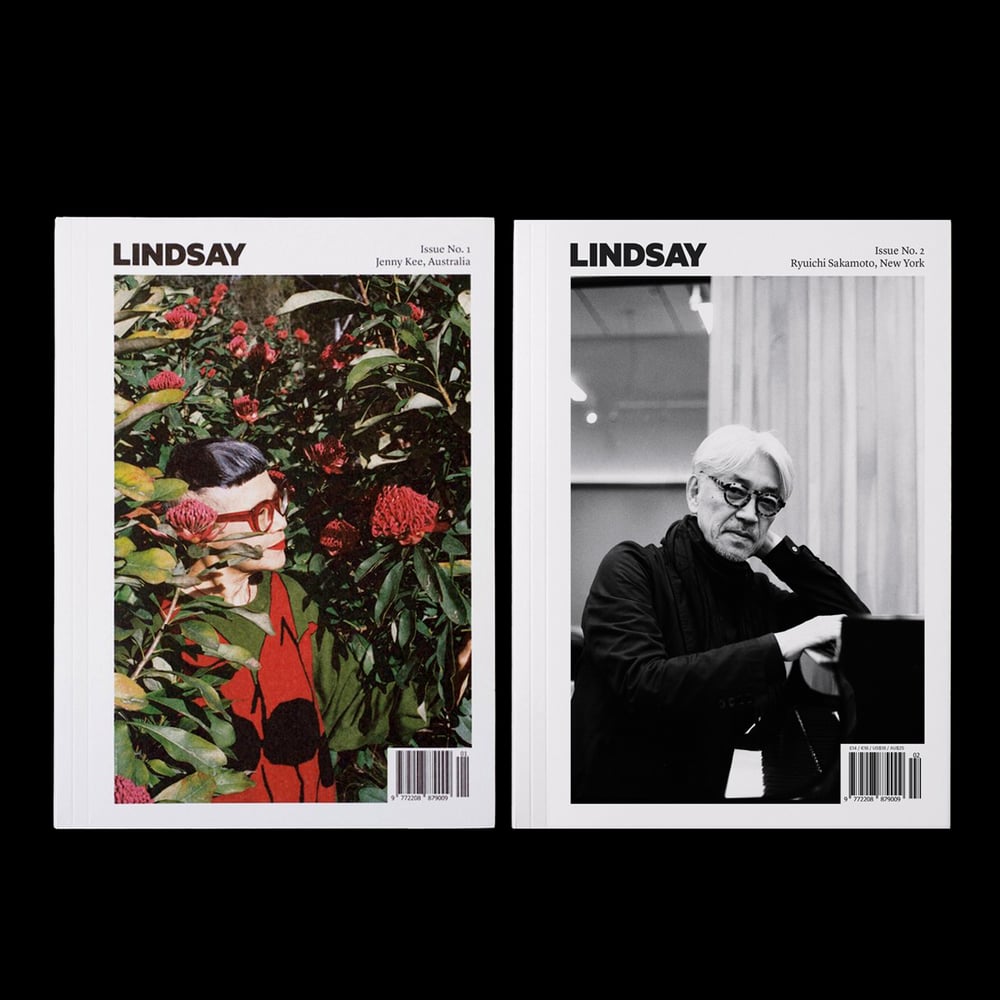 In Issue No. 1 we meet Australian fashion icon Jenny Kee in the Blue Mountains, translator from Italian Ann Goldstein in New York City, and French-Cuban duo Ibeyi in London. We learn about Ramadan, the influence of Aboriginal ball game Marngrook on Australian football, Nairobi's tech scene, the Kiribati dance, the art of pickling, and the importance of home. And we see what it's like to dress up in Myanmar, live in Cuernavaca, make ceramics from different soil, and walk the streets of Florence.
In Issue No. 2 we meet New York-based Japanese composer Ryuichi Sakamoto, NASA astronaut Stephanie Wilson, and Croatian painter Stipe Nobilo. We discover how the French protect their language, why nostalgia blurs our memory, why Indo-Chinese cuisine is so elusive, and the way women—all around the world—have used textiles as their political voice. We learn about the 70s music movement lovers rock, how to play the African board game oware, and the steps to prepare a boisterous Korean barbecue. And we see what it's like to go to Feria de Jerez, eat in Hong Kong, and have a home filled with Mexican plantlife.
Lindsay is a 160-page celebration of the world printed in the Netherlands by NPN Drukkers on Arctic's Munken Lynx Rough (FSCTM and PEFC certified) with a European Otabind for easy reading. This keepsake measures in at 240mm high x 170mm wide.
*All magazines are shipped from Berlin, so please allow up to three weeks for delivery.